Recap of the 10th Annual CiderCon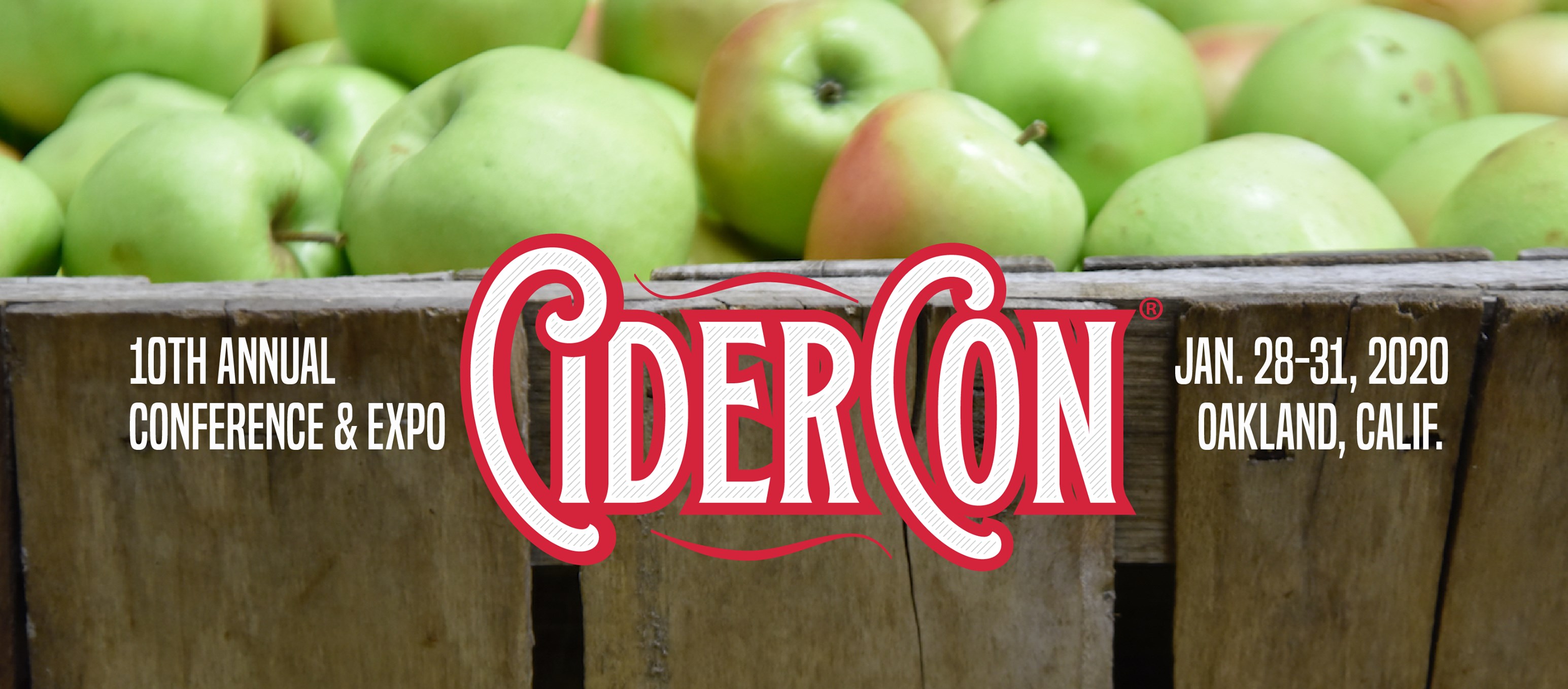 The 10th Annual CiderCon took place last week in Oakland, California from January 28-31, 2020. Hosted by the American Cider Association[1], this year's trade show was the largest CiderCon trade show to date. The CiderCon 2020 program can be downloaded here[2].
The annual four-day cider conference attracted 1029 cider professionals from 11 countries that included Canada, South Korea, Ireland, Japan, United Kingdom, Russia, Kazakhstan, Spain and Switzerland. When it came to attendance from the U.S., 35 states were represented, with California, New York, Michigan, Washington, Oregon, Massachusetts and Virginia showing the largest number of attendees.
CiderCon 2020's keynote speaker was Jill Giacomini of Point Reyes Farmstead Cheese Co. According to the association's press release Giacomini discussed the creamery's value-based approach to innovation for growth. The general session included a selection of the creamery's cheeses paired with a single varietal Gravenstein cider from Golden State Cider. To keep it local, the apples for the cider were grown less than thirty miles from the creamery.
The American Cider Association reached out to the Brewers Association as the cider trade show brought in Dr. Jackson-Beckham, Diversity Ambassador for the Brewers Association, to present techniques and strategies for authentically engaging underrepresented populations in the cider industry. Dr. Jackson-Beckham is also the Founder and Executive Director of Craft x EDU.
During the four-day conference there were 14 total tasting sessions at CiderCon 2020. This included ciders from outside the U.S. with featured international cider makers from Ireland. Irish cidermakers Tempted, Cider Mill, Legacy and Stonewell shared its ciders with attendees during the grand toast, including a keeved cider and a dessert cider made in the style of a digestif.
As cider sales slowdown from the growth rate the industry was experiencing a few years ago, CiderCon shared sales data from Nielsen, a global leader in retail measurement services. Nielsen reported that the cider market is 10 times larger than the industry was a decade ago. Regional/local ciders sales are up +15% YOY and their share is now 40% nationally in off-premise sales. Regional/local ciders are almost half of on-premise sales.