PRESS RELEASE: American Cider Association Announces 2020 Award Winners
Contact Michelle[1] for images and questions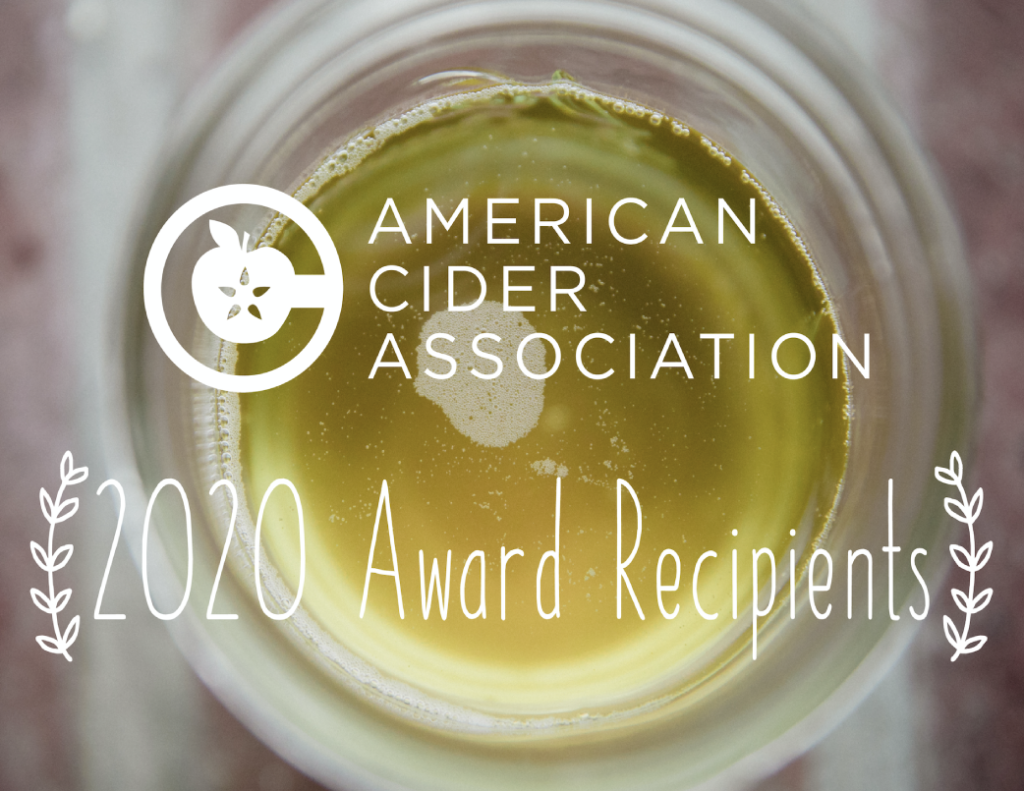 Hotels, Pizza Arcades, Distributors, and Wine Shops Among Those Recognized For Excellence In The Cider Industry
Portland, OR—Since CiderCon 2015, the American Cider Association[2] has bestowed industry honors on deserving partners. The association uses its awards as an opportunity to highlight individuals and businesses helping the cider category grow. The scope has expanded as more and more related industries get on board with serving, selling and appreciating the American hard cider industry. This year, certain awards were first announced at CiderCon 2020 in Oakland, CA—including Apple Advocate of the Year to the legendary John Bunker of Maine. Today the association announced all 30 of the 2020 award recipients.
The winners are geographically diverse by design, but the on- and off-premise account categories truly stand out in their range. They include arcades, hotels and boutique wine shops. Nominations originate from the association's members. This was the first year the association's enthusiast-level members were invited to participate in the nominations along with trade and industry members.
"Our enthusiast members are out there drinking cider in their communities every day. They know who has the best cider list," said the association's board president, Paul Vander Heide.
"One of our goals is for cider to
be a mainstream beverage, not just a niche offering. This year's winners show
us that we're moving the needle on this goal. Local liquor stores are
supporting cider, but so are seemingly random on-premise accounts," said the
association's executive director, Michelle McGrath. "It will be fun to watch
these categories over the next couple years."
The awards also recognize
distributors who are helping cider shine by maintaining diverse and plentiful
cider portfolios and educating themselves about cider styles. "Regional cider
brands grew 14.2% in 2019 according to Nielsen," emphasized Vander Heide. "That
didn't happen in a vacuum. Distributors were absolutely key facilitators of
that growth." 
McGrath hopes that winners show
pride in their contributions to the sector. "I hope that all the winners feel great
about supporting a growing industry that includes farmers, artisan producers,
craft manufacturers and allied industries like steel and glass. It's good to
invest in cider—good for America," she said.
2020 Cider Excellence Award Winners