Portland Cider Co. To Collect Backyard Apples and Fruit for its PDX Community Cider Program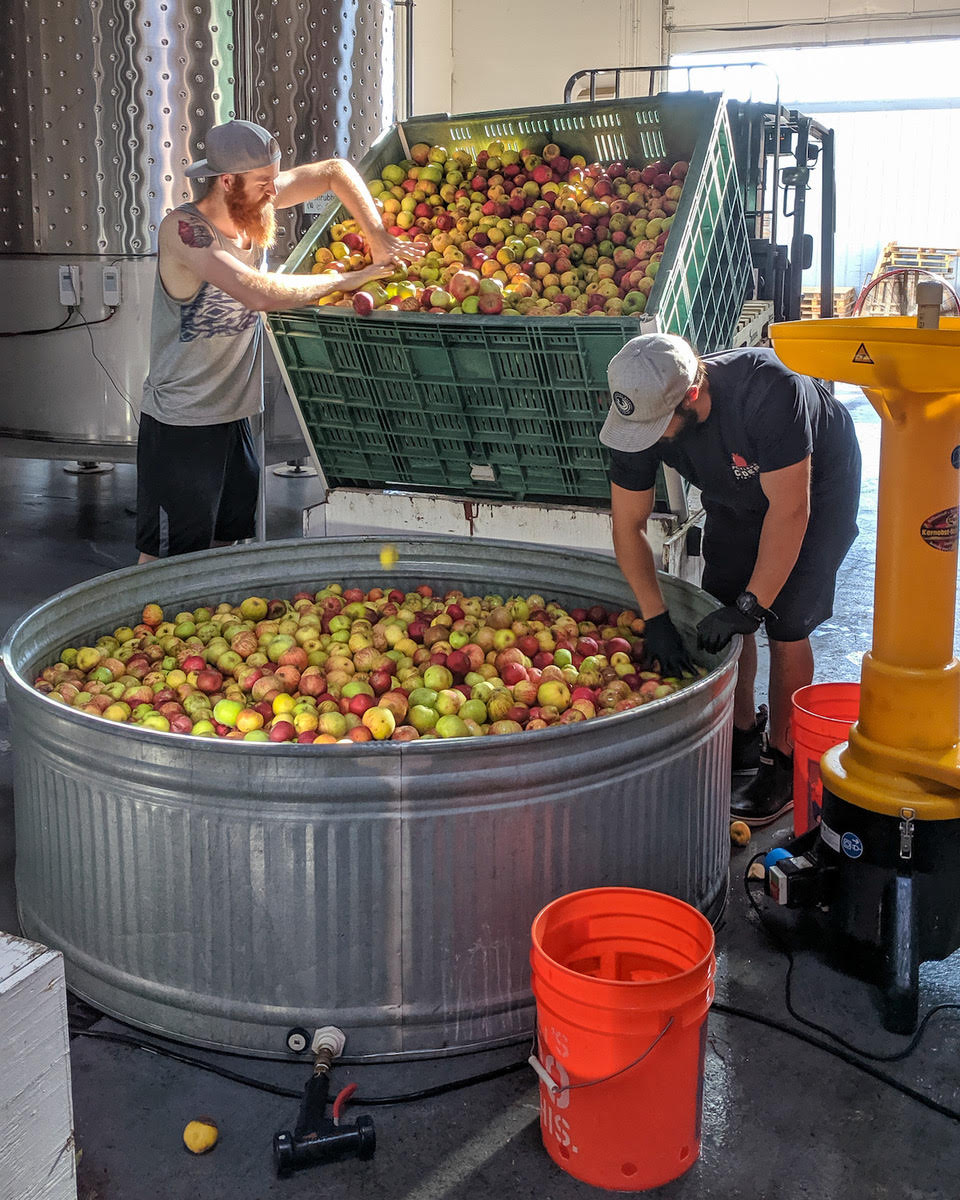 Looking to put your unwanted backyard apples and berries to good use? Look no further than Portland Cider Co.[1] as it will host its 5th Annual PDX Community Cider program. This yearly program which takes donated edible quality apples, fruits and berries from neighborhoods in the Portland Metro area and turns them into a community cider to raise funds for hungry children through the Hunger-Free Schools program. This sounds like a great idea!
Learn more about the 5th Annual PDX Community Cider Program from today's press release…
Portland Cider Co. is collecting bushels (40 lbs. or more) of unwanted and fallen fruit from July 13 through September 30, with no contact fruit drop off at its Clackamas Taproom at 8925 SE Jannsen Rd, Bldg. F. Drop off hours are Monday through Friday from 9 a.m. to 3 p.m. or weekends by appointment. For every bushel of edible quality apples or pears –– and/or for every 10 lbs. of berries, plums and other fruits –– donors will receive a voucher for a pint of the finished "PDX Community Cider" once released this fall, redeemable at either of Portland Cider Co.'s two taprooms while supplies last.
"This full-scale community effort is about bringing people together to create handmade craft cider, using the fruits from our own yards here in the Portland Metro area, while reducing waste and giving back to a local non-profit," said Lynda Parrish, Portland Cider Co. co-owner. "All apples, pears, fruits and berries are encouraged. The more apples and fruits donated, the more cider we can make –– which results in more money raised for feeding kids here in Oregon."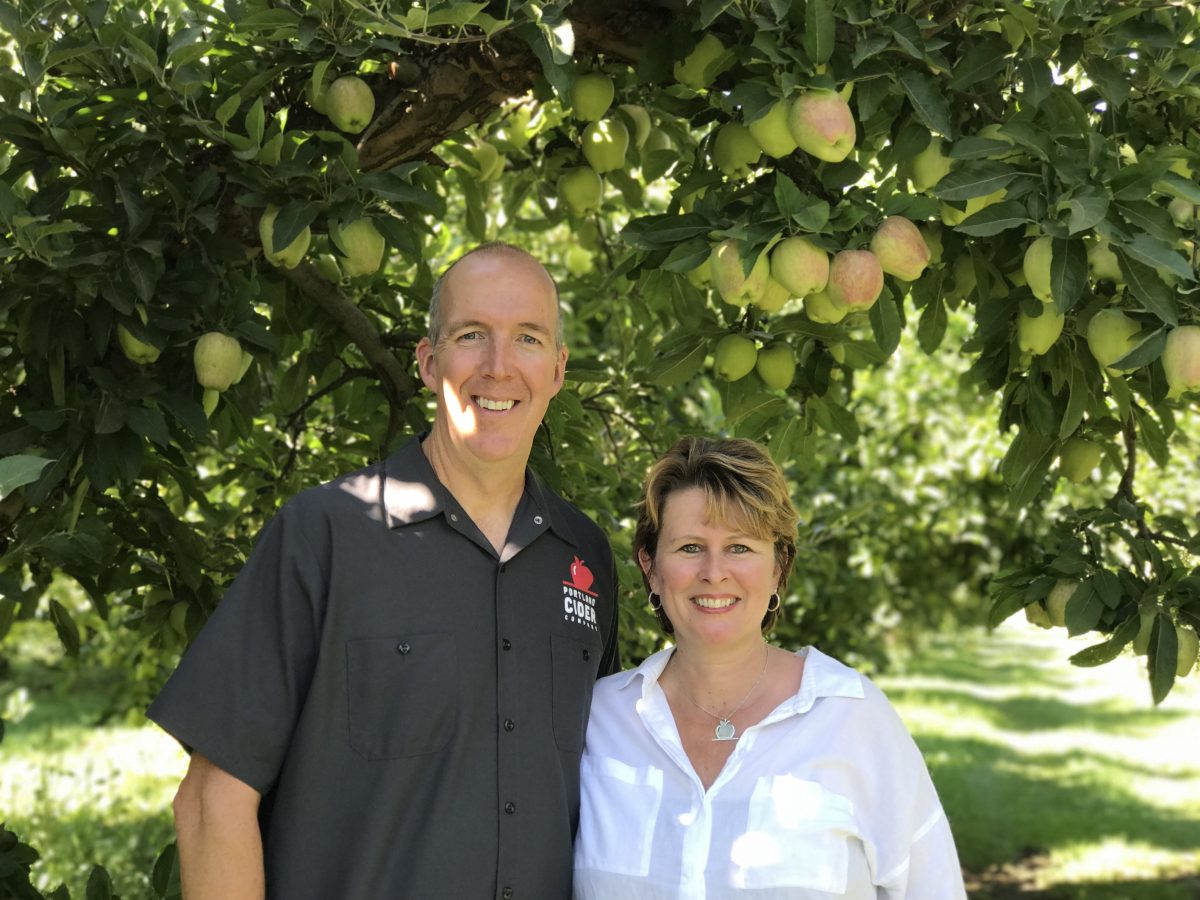 For the first time in the program's five-year history, Portland Cider will package the PDX Community Cider and make it available in 12-ounce six packs and 19.2-ounce "proper pint" single cans. The cider will be released in late September to retailers throughout Oregon and Southwest Washington. Portland Cider will donate 10% of the cider's sales to Hunger-Free Schools, a segment of Partners for a Hunger-Free Oregon that is committed to actively working to end hunger by connecting people to food and nutrition programs, raising awareness about hunger, and advocating for systemic changes.
"By putting our PDX Community Cider in a package for the first time, we expect to raise an even greater amount for our charity partner than ever before," said Jeff Parrish, Portland Cider Co. co-owner. "Last year, this project raised $11,500, more than double the amount raised in 2018. By offering the cider in cans, we can reach even more people and raise more funds to ensure students of all ages and levels in Oregon have enough to eat."
Portland Cider Co. asks that all donated fruit is of edible quality; the company will not accept rotten or moldy fruit. Ugly fruit, however, is welcome, including apples or pears with cracks, scarring, indentations, dimples, scabs, holes or brown spots. Use of disposable boxes or containers is highly recommended. Learn more at PortlandCider.com/drive[2] and follow Portland Cider on social media at @PortlandCider.
About The Author
Source URL: Read More
The public content above was dynamically discovered – by graded relevancy to this site's keyword domain name. Such discovery was by systematic attempts to filter for "Creative Commons" re-use licensing and/or by Press Release distributions. "Source URL" states the content's owner and/or publisher. When possible, this site references the content above to generate its value-add, the dynamic sentimental analysis below, which allows us to research global sentiments across a multitude of topics related to this site's specific keyword domain name. Additionally, when possible, this site references the content above to provide on-demand (multilingual) translations and/or to power its "Read Article to Me" feature, which reads the content aloud to visitors. Where applicable, this site also auto-generates a "References" section, which appends the content above by listing all mentioned links. Views expressed in the content above are solely those of the author(s). We do not endorse, offer to sell, promote, recommend, or, otherwise, make any statement about the content above. We reference the content above for your "reading" entertainment purposes only. Review "DMCA & Terms", at the bottom of this site, for terms of your access and use as well as for applicable DMCA take-down request.
Acquire this Domain
You can acquire this site's domain name! We have nurtured its online marketing value by systematically curating this site by the domain's relevant keywords. Explore our content network – you can advertise on each or rent vs. buy the domain. Buy@TLDtraders.com | Skype: TLDtraders | +1 (475) BUY-NAME (289 – 6263). Thousands search by this site's exact keyword domain name! Most are sent here because search engines often love the keyword. This domain can be your 24/7 lead generator! If you own it, you could capture a large amount of online traffic for your niche. Stop wasting money on ads. Instead, buy this domain to gain a long-term marketing asset. If you can't afford to buy then you can rent the domain.
About Us
We are Internet Investors, Developers, and Franchisers – operating a content network of several thousand sites while federating 100+ eCommerce and SaaS startups. With our proprietary "inverted incubation" model, we leverage a portfolio of $100M in valued domains to impact online trends, traffic, and transactions. We use robotic process automation, machine learning, and other proprietary approaches to power our content network. Contact us to learn how we can help you with your online marketing and/or site maintenance.